the THERE, THERE quarterly // ISSUE EIGHT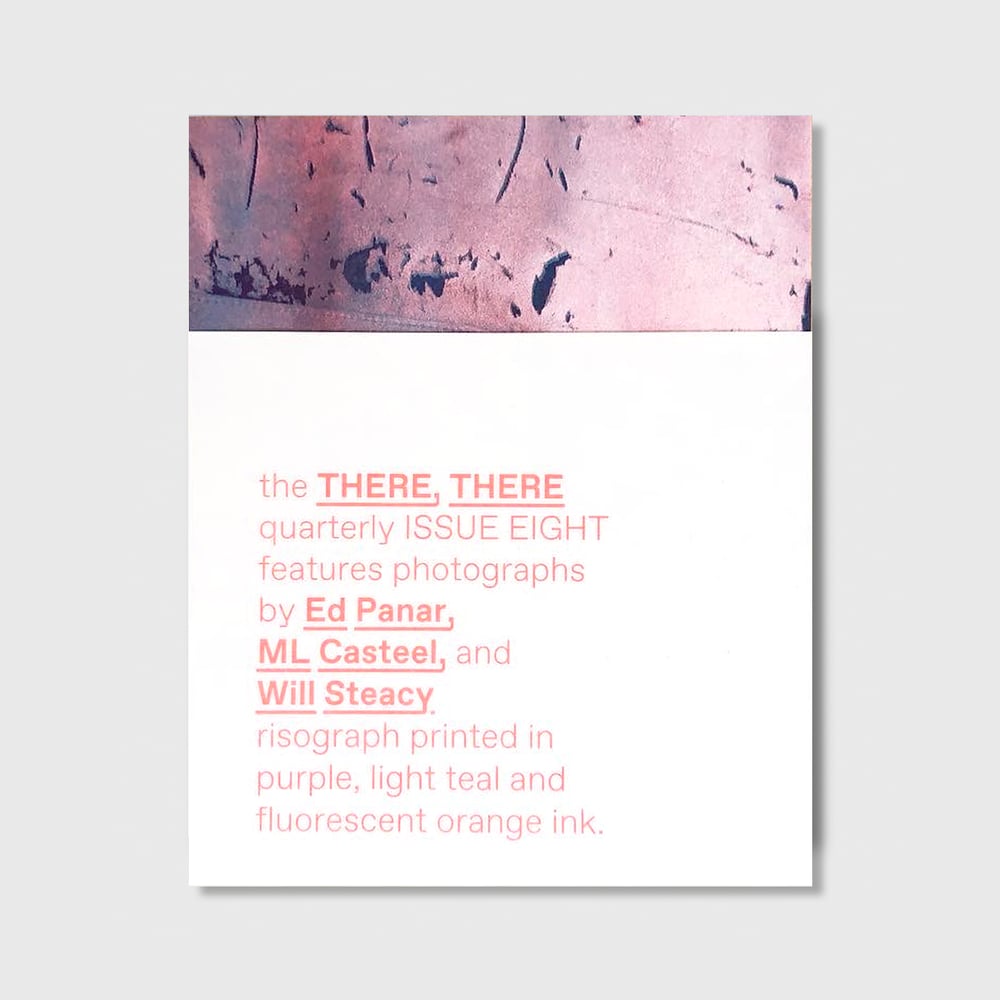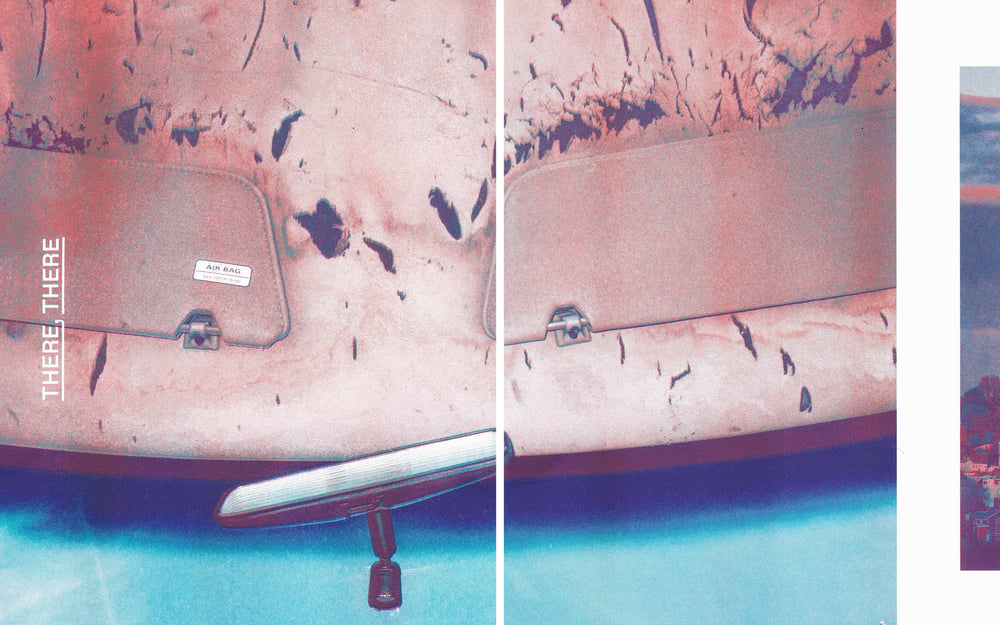 Ed Panar -- ML Casteel -- Will Staecy
VOLUME TWO -- ISSUE EIGHT
the THERE, THERE quarterly
is a serial publishing project by theretherenow.
Each issue contains a selection of photographs by three photographers organized around a limited risograph color space. Issue Seven is a sleeved 10" x 12.5" unbound book risograph printed using purple, light teal, and fluorescent orange inks on Neenah Exact Vellum paper stock in a limited edition of 100 copies.
50.00usd + free domestic shipping.
*we no longer offer international shipping via this site. If you would like to place an order we can either direct you to a retailer who does, an upcoming book fair, or you can email us directly at [email protected]